Responsible investment
We aim to be responsible investors of our members' assets and believe that investment decisions should reflect environmental, social and governance (ESG) considerations
Our investment approach
The People's Pension has a logical, straightforward approach to investment. Our approach allows us to balance the complexity of managing risk and generating investment performance, with a simple and effective presentation of facts and choices to members.
Most members are invested in our default option – the 'balanced' investment profile. We've carefully thought through this investment profile to ensure it delivers an appropriate pension savings solution for members at different stages of their careers. Read more about our default option and investment choices for members.
The Trustee of The People's Pension has a duty to our members to make decisions that are most likely to improve returns. They're responsible for setting the investment strategy and governing the Scheme's investment in line with its 'Statement of Investment Principles' (SIP).
Our 'Investment implementation statement' shows how the principles in the SIP have been applied, along with a summary of voting activity undertaken by the Scheme's fund managers on the Trustee's behalf.
Our Investment Governance Group (IGG) was created in January 2021 to offer an extra layer of investment governance and expertise. It adds an additional layer of risk control and fosters long-term planning that will inform our future investment decisions.
The day-to-day management of the investments has been delegated by the Trustee to a professional investment manager, State Street Global Advisors Limited (SSGA). SSGA, which is regulated by the Financial Conduct Authority (FCA) in the United Kingdom, manages the investments within the restrictions set out in the investment management agreement.
---
Responsible investment and ESG issues
'Responsible investment' covers just about anything that presents a major opportunity – or a genuine threat – to members' interests that we should identify, understand and evaluate. The Trustee has set an investment strategy in the interests of members and considers environmental, social and governance (ESG) issues where they're material to those interests. We allocate an appropriate amount of time to assessing these issues and to the systematic, fact-based analysis that enables us to make high-quality decisions.
For us, responsible investment means using 3 tools:
Invest: Construct portfolios to reflect ESG factors that could positively or negatively affect investment returns.
Exclude: Remove companies from investment portfolios that do not meet certain minimum ethical criteria. Likewise, include companies and investments that are likely to have a positive impact on the wider society.
Engage: Work with companies in an investment portfolio about the issues that are likely to have a material impact (both positive and negative) on future returns.
For more details on our decision-making process, download our Responsible investment policy.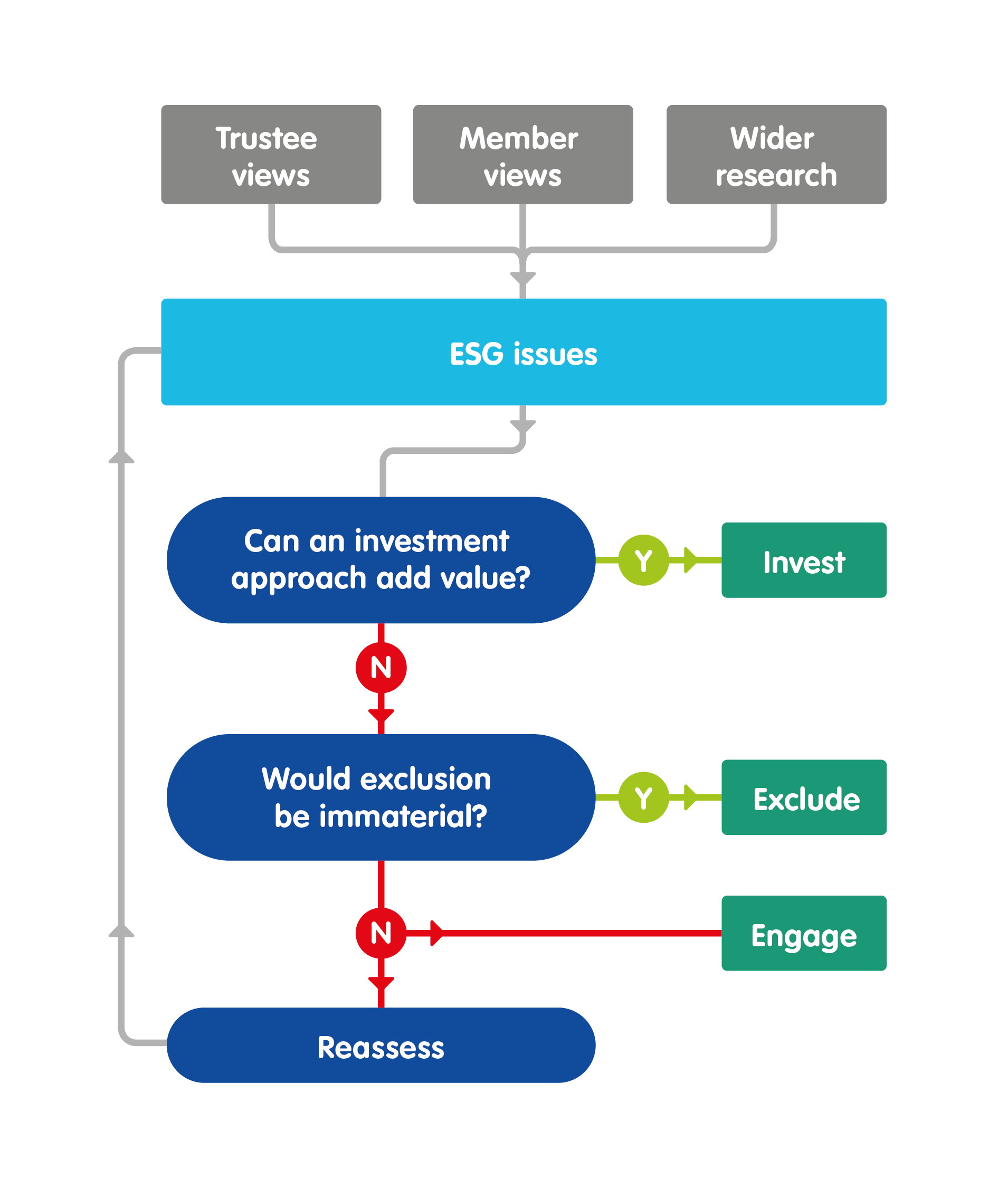 How we engage
Having a global diversified portfolio allows us to promote change in a wide range of companies. This enables us to use our voting powers, and engage with the boards and management on responsible investment issues across many sectors and markets.
We expect and require our fund managers to vote and engage with companies across global markets to protect and promote good standards and practice, including addressing ESG concerns. When choosing investment managers to partner with, we ensure that the managers are:
The People's Pension Trustee has access to regular reports from our core investment manager, SSGA, on how they vote and engage with the companies we invest in through them.
If businesses fail to meet our ESG standards, we will act for the benefit of our members. We've recently disinvested an initial £226m of investments in November 2020 in companies that we deemed to present some of the most severe types of ESG-related investment risk.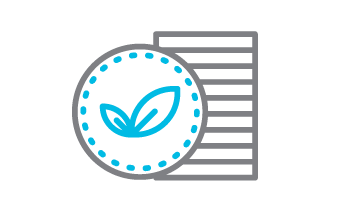 Exclusions
An example of how we apply exclusions can be found in our approach to controversial weapons and very severe ESG controversies.
From 31 March 2021, equity tracking investments of these funds are no longer invested in companies involved with the above:
Global Investment (up to 100% shares) Fund
Global Investment (up to 85% shares) Fund
Global Investment (up to 60% shares) Fund
Pre-Retirement Fund
Ethical Fund
Read more about exclusions
You can read more detail about our approach to controversial weapons and very severe ESG controversies by downloading our Responsible investment policy.
---
Moving in the right direction
It's important to continually reassess and adapt our investment strategy.
Data availability changes all the time, along with the views of the market and the social and economic environment. This leads to the priority of different issues rising and falling, and some issues even get resolved over time.
Informed by your priorities – our responsible investment survey
We ask our members 'which issues are most important to you for The People's Pension to take into consideration when making decisions about where to invest your money?'. This helps to influence the order and priority of our research. So far, climate change comes out top…
In our 2021 customer satisfaction survey1, members told us which issues are most important to them:
Climate change (39%)
Data security (35%)
Pay inequality (28%)
Packaging and waste (23%)
Sustainable land use (17%)
1 The People's Pension member satisfaction survey February-March 2021 results weighted to represent total membership base.
And so far, those who've completed our online responsible investment survey2 have told us:
Climate change (78%)
Controversial weapons (36%)
Sustainable land use (35%)
Packaging and waste (33%)
Tax avoidance (29%)
2 The People's Pension online responsible investment survey results so far as at 29 April 2021 (survey is currently ongoing since July 2019).
Tell us what you think
We believe that investment decisions should reflect environmental, social and governance (ESG) considerations. We value what our members think and would love to hear your thoughts – the results will feed into our ESG approach.
Have your say
Have your say
Climate change – moving towards net zero investments
As a first step, our investment profiles ('balanced', 'cautious' or 'adventurous') began allocating money to the Multi-Factor ESG Low Carbon fund – this group of companies has at least half the carbon intensity and half the amount of fossil fuels owned, compared to the global market. It also has an improved ESG score and excludes companies involved in very severe ESG controversies or controversial weapons business.
How does climate change affect pension pots?
Pension savings are invested in companies to benefit from their success in the future. Climate change poses several risks to the success of these companies and therefore the value of pension pots. The future value of a company that's invested in today may be affected positively or negatively by:
changes in the weather (physical risk)
shifting to a low carbon economy (transition risk)
legal action being taken against those that have not done enough (liability risk).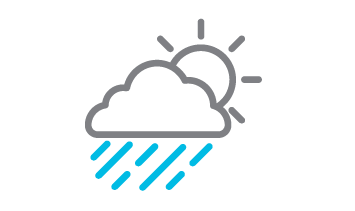 Our climate change policy
Our climate change policy looks at the risks that climate change poses to the value of our members' pension pots and how their pension savings are invested. Our policy discusses what climate change risks are, why they're being prioritised, and what we're planning to do about them.
What's next?
We're always looking to keep you informed. So, each year, we'll be evaluating the changes that we've made over the past 12 months and providing an update in our implementation statement.
We're also continually analysing all the data available to us, including the results of our responsible investment survey, to help us choose what to focus on next.