The People's Pension Trustee
The People's Pension Trustee is responsible for running the scheme and for looking after all the pots of money held by the scheme. Incorporated on 30 May 2012, the Trustee Board is made up of the following individuals.
Mark Condron
Chair of the Trustee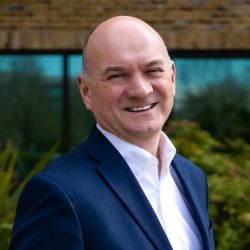 Mark joined the Board in 2020 and was appointed as Chair of the Trustee Board in October 2022. Mark is a professional trustee and actuary and has over 30 years' pensions experience covering all aspects of investment, funding, governance and administration. During his earlier career Mark held a number of senior positions with responsibility for pensions advisory and pensions administration businesses. In his advisory work he has helped many large UK pension funds and companies on all aspects of pension provision, and now serves on a number of UK trustee boards, investment committees and pension scheme governance committees. He is a Fellow of the Institute and Faculty of Actuaries and an Accredited Professional Trustee.
Baroness Drake CBE
Trustee Director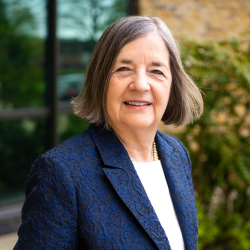 Jeannie Drake sits in the House of Lords as a Labour peer. She's an independent member of the Private Equity Reporting Group, the Engie Scrutiny Board, and is a trustee of the Telefonica UK Pension Scheme and the Byhiras Trust Ltd.
Jeannie has experience of pensions from both the perspective of public policy and trustee responsibilities. She was a member of the Turner Pensions Commission, on the Boards of the Pension Protection Fund and the Pensions Advisory Service, was acting chair of the Personal Accounts Delivery Authority and Chair of the Railway Pension Commission. She has also been a trustee of the Santander (UK) Group, the Girobank and the Alliance and Leicester pension schemes.
David Maddison
Trustee Director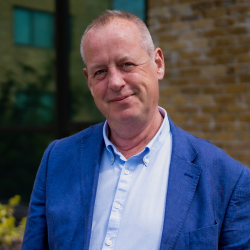 David has 35 years' pension industry experience and was with RPMI (the executive arm of the Railways Pension Trustee Company) for over 30 years before retiring in 2019. His last role was leading the strategic development of the railways pension scheme – including all trustee and governance services, covenant and policy services for both defined benefit and defined contribution schemes.
David is a Non-Executive Director of Health Shield Friendly Society Ltd and a nominee from the Department for Transport for a section of the Railways Pension Scheme. He is also the nominee on Pensions Committee of the 1994 Pensioners Section of the Railways Pension Scheme.
Emma Osborne
Trustee Director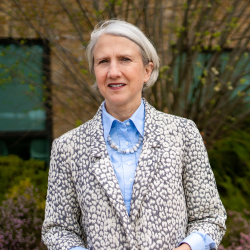 Emma's pensions experience includes having been Chair of a defined benefit scheme and currently a member of the corporate trustee for 3 related schemes and an independent member of the investment committee of another scheme.
Prior to this, Emma's career has mainly been in institutional investment management, including positions as Head of Quantitative Investment Management and Derivatives for an asset manager and Chief Investment Officer for the international assets of a US insurance company.
Chris Fagan
Trustee Director
Chris is an independent trustee and investment specialist with almost 30 years of pensions industry experience. In addition to his role at The People's Pension, he is Chairman of Trustees at a final salary pension scheme and he works with Investment Governance Services which provides executive and non-executive support to pension scheme and other asset owners.
Prior to his appointment by The People's Pension, he was a Trustee of the Towers Watson Pension Scheme and worked in Willis Towers Watson's Investment Advisory and Fiduciary Management teams. He has also led the internal investment team at a major UK pension fund, is a trustee of a lump sum retirement benefit plan and a defined benefit scheme which he chairs.
David Butcher
Trustee Director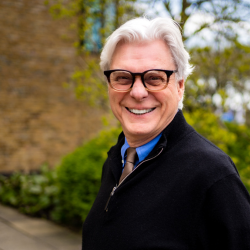 David has more than 40 years' experience in the pension and investment industry. He has been a Chief Executive Officer 3 times including at Invesco Perpetual Pensions and both the retail and intermediary divisions of Flemings/Save & Prosper, now part of J P Morgan Asset Management. He has been a Non-Executive Director of BlackRock Pensions and a Trustee Director of the master trusts of Legal & General and Scottish Widows. He has substantial governance experience having served on 16 different boards over 30 years. He served as chair of a charity in the wellbeing sector for 7 years and is also a Member of the Advisory Board of the Fund Boards Council.